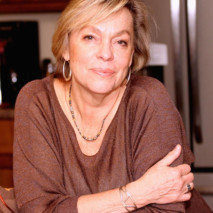 Karen's entrepreneurial spirit started at the age of 23, with her advertising agency Elkins Creative Services in Los Angeles, California. For 22 years, she brought her creativity and passion catering to a diverse range of clients in the fashion and consumer electronics industries.
In the fashion arena, Karen established a successful niche in  trade-to-trade and print advertising  for many of Los Angeles'  notable fashion manufacturers. That she developed a following in such a competitive and style-conscious market as LA gives testimony to her abilities as a gifted communicator.
In consumer electronics, Karen's client roster included iconic brands such as JBL International, Infinity Speakers, and Harman/Kardon. Working with Harman International Industries (the parent company of JBL, Infinity and Harman/Kardon) Karen created internationally-acclaimed marketing materials used in over 60 countries.
With business acumen and communication skills fine-tuned in working for such high-profile business clients, Ms. Elkins next turned to the field of education to make a more lasting contribution.  From 2003-2005, Karen served director of the Gifted Association of BC's Vancouver Chapter, as well as coordinating four of that group's International Conferences focused on the needs of gifted children.
In 2004 Karen co-founded Silbury Education and Resource Centre for Gifted and Creative Learners. As director and principal of this ground-breaking educational institution, Karen was able to integrate her business and marketing experience with her compassion, creativity and energy to develop a unique program for gifted and creative learners. Karen was aware that most children in that category didn't fit into standard models of education. So, she designed a theme-based, interactive curriculum based on their needs as well as ran the school, which included overseeing operations as well as running special events and conferences.  Her progressive mind-set made cutting-edge science along with the traditional "wisdom of the sages"  accessible and meaningful to every student in the Silbury classrooms.  Karen used a combination of new education technology, intuition, and humor to successfully implement the Silbury philosophy from grades 1-9.
Endorsement 

"Karen Elkins has created a vitally needed themed-based approach to learning that will ignite children's passions for discovery. Thinking imaginatively beyond traditional notions of schooling, Karen's approach gently challenges limiting views where they exist while also respecting the prevailing professional wisdom. Wise educators will appreciate how Karen has woven together learning outcomes in a refreshingly original way to stimulate excitement, creativity, and ingenuity." – Barry McDonald, Best-selling author of Boy Smarts – Mentoring Boys for Success at School, Founder of MentoringBoys.com
Link to Silbury…frozen in time.
In 2009 Karen, added the "Science to Sage" program under the Silbury education umbrella. In partnerships and alone, Silbury has hosted International Speakers events to educate in the areas of education, emerging science and spirituality.
Karen produces Science to Sage E-Magazine. To-date she has produced over 43 issue in the 5 years.  Each issue is themed. She features innovative thinkers, leading edge conscious science,  best selling authors, and artists to advance progressive ideas.
Visual Overview of Magazines

012-2014 she hosted Science to Sage Radio at the Awakening Zone.
Listen to many of the shows here.
Karen also designs promotional materials for on-line marketing.
Karen's new book "InsideOUT: A Magical Journey into Our Universe",  coming soon.
Click here for the website www.insideoutbook.com  and the vision for a video series.
Here is the teaser for the book:
In the News
Radio Interviews  2016: Caravan to Midnight, Project Camelot with Marc Gray, Ancient Archeology with Bruce Cummingham
Presented 2016: Global BEM (Breakthrough Energy Movement) Austin, TX ~ "The Dream Catcher: A Magical Journey into Our Univerese"
Karen Elkins is also an independent consultant who been a guest on The Bill Good Show along with international experts Dr. Linda Silverman, Dr. Thomas West, Barry McDonald, and Sue Jackson. She has been interviewed on television and radio (CBC, CKNW, CHMB, Conscious Living Radio, It Takes a Village) and featured in The Vancouver Sun, The Province, The Vancouver Courier, and the North Shore News. Shared Vision Magazine describes her as a "visionary."
This story reminds me of my sister! A farmer who wins and ultra-marathon simply by not doing what was considered to be normal or correct. How many people in this world succeed because they don't follow conventional wisdom. My sister is the ultimate in succeeding when logic would say otherwise. She always finds a way to make a breakthrough, to create and to inspire simply by finding her own way. We can all learn by example! Michael Elkins
This story….