Science to Sage is a platform for innovative thinkers, be it scientists, world philosophers, or artists. Be curious. See our universe in new ways.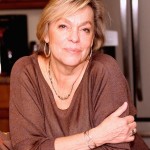 Karen Elkins, Editor
Science to Sage has hosted these innovative thinkers be it events,  a radio shows, conference interviews, or  Science to Sage E-Magazine
My beginnings was as a co-founding of a learning center for Gifted and Creative Learners.  This was my introduction to the "innovative and out of the box thinker" ~ yikes! Then through a magical moment, I meet Donna Visocky of BellaSpark Productions. Together we  hosted international speakers, many from the movie "What the Bleep Do We Know",  in Vancouver, Canada.  This lead to creating Science to Sage E-Magazine to educate, and inform our audience.
From there I took a leap, and with "white knuckles"  I hosted a radio show for 2 years.  This is where the magazine came alive and the Science to Sage audience received an inner view of the authors or scientists.
Over these years, I've come to answer my childhood quest, "How does God create?"  With over 60 contributors, I have been able to create a visual tapestry so one can see the genesis and the genius of our universe.  The book is called  insideOUT and  it will be coming out soon.
For me it has been a fascinating journey. And, just when  I think I've got most of the pieces of the puzzle together…there is always another a ah!  So stay tuned.
From an ad agency to innovating a school, events production, magazine editor, radio host and now author – my life has always been about advancing ideas through a visual medium.
Karen Elkins